Attention STEINWAY Buyers --
Compare 2 Finest Quality Piano Brands at Nick's Piano Showroom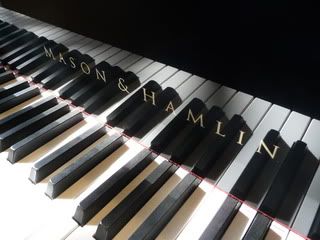 ______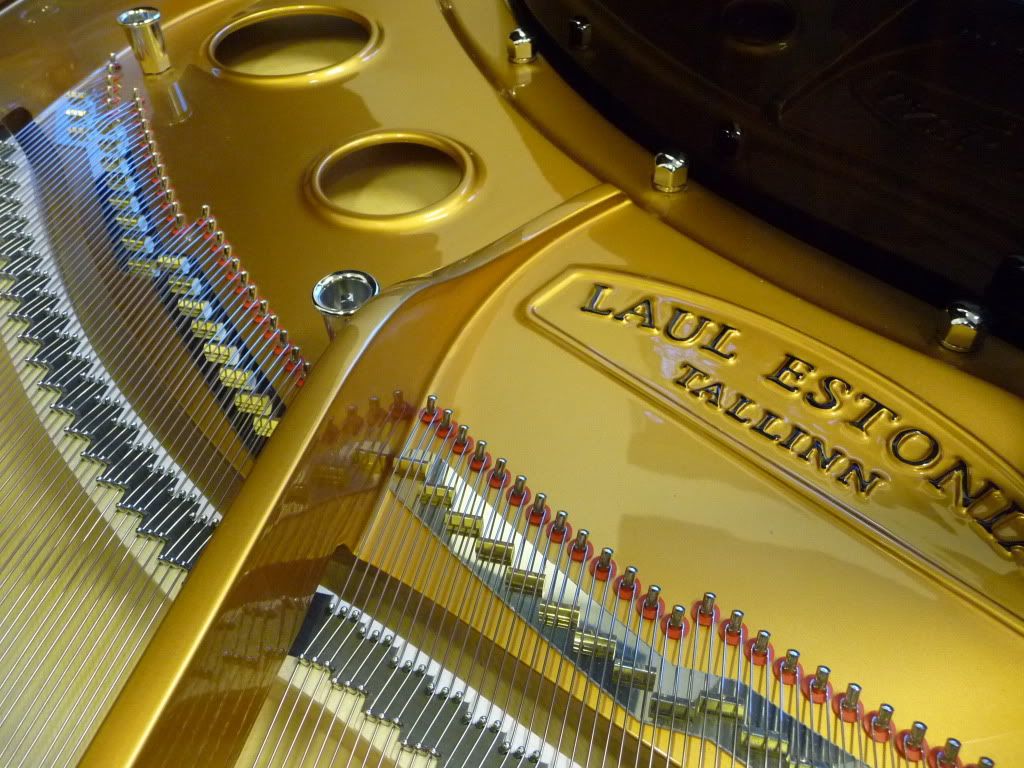 Mason & Hamlin:  The only piano ever considered to have exceeded the Steinway in lush, singing, American piano sound.
Estonia:  A 100% European hand made piano rated among the world's best pianos including Steinway NY by Pianobuyer.

You can research them at Pianobuyer.com, the most definitive buying guide available containing ratings, reviews, and pricing for any brand.  Please reference the following chart from Pianobuyer.com to see a list of top quality brands and note the Mason & Hamlin and Estonia piano's high ranking - same as Steinway & Sons New York in Group 2:
PERFORMANCE-GRADE PIANOS
Highest Quality
Verticals: $17,000–$47,000
Grands 5' to 7': $52,000–$103,000
High Quality
Verticals: $13,000–$34,000
Grands 5' to 7': $29,000–$85,000
Good Quality
Verticals: $9,300–$21,000
Grands 5' to 7': $31,000–$61,000
C. Bechstein 
Blüthner 
Bösendorfer 
Fazioli 
Grotrian
Sauter
Steingraeber & Söhne
Steinway & Sons (Hamburg)
Bechstein (Academy)
Estonia
Feurich (Germany)*
August Förster
Haessler*
Shigeru Kawai
Mason & Hamlin
Schimmel (Konzert)
Seiler (Germany)
Steinway & Sons (New York)
Yamaha (CF)
Petrof
Schimmel (Classic)
Schulze Pollmann
Wilh. Steinberg (IQ)
Charles R. Walter
http://www.pianobuyer.com/spring10/47.html (seen in Group 2 High Quality Performance Pianos)

You can read a complete review for each brand at PianoBuyer.com:
Estonia: http://www.pianobuyer.com/spring10/178.html
Mason & Hamlin:   http://www.pianobuyer.com/fall11/173.html
"The tone of Mason & Hamlin pianos is typically American -- lush, singing, and powerful, not unlike the Steinway in basic character, but with an even more powerful bass and a clearer treble."   -- Piano Buyer, Fall 2011 page 174
"Closely resembling the Hamburg Steinway in both sound and touch, the Estonia combines, in one instrument, some of the best qualities of the great American pianos with those of the high-end Europeans.  Its rich, full-bodied, and three-dimensional sound is American-like, whereas its purity and clarity are European-like.  Its most distinguishing feature is its wonderfully sustaining, lyrical tone.  More than anything else, it is this quality of tone that defines the Estonia piano and gives it its own special place in the high-end market."  -- Piano Buyer, Fall 2009 page 75
For substantially less than the cost of a new Steinway and with higher quality features, you can own a 100% European or American hand-made performance grade grand piano - a true masterpiece of heirloom quality.  You will notice an immediate difference upon inspection!  Fantastic quality control in all cosmetic details and rock solid contruction.  These pianos have a very special feel and sound quality not found in most pianos and certainly no others in their price range which is just slightly more than a mass produced Yamaha, Kawai, or Boston.  Incredibly, the Estonia pianos are in the same price range as Steinway's Boston piano which is made in Japan by Kawai.  Yet the Estonia pianos closely resemble the Hamburg (highest quality not sold in the US) Steinway in tone and touch and are easily comparable to pianos double their price - seriously!  Estonia pianos have complete Renner actions made in Germany which are also used in other highest quality pianos.
The piano shown below is the Estonia Model 190 (6'3") Grand Hidden Beauty in Ebony Polish with Bubinga trim.  Please call Nick for pricing at 941-485-1820, since my prices are too low for manufacturer's permission to advertise, and this is internet policy in the piano business.
Estonia Video:

Follow this link to hear performance recordings:
http://www.estoniapianos.nl/pagina_Listen.html


These are verifiably the highest quality new pianos in Tampa, Sarasota, Fort Myers, or Naples for the price offered.


More articles about Estonia and Mason & Hamlin Pianos:

http://www.pianobuyer.com/spring10/83.html

http://www.pianobuyer.com/fall09/71.html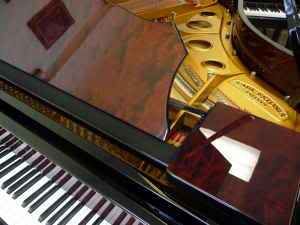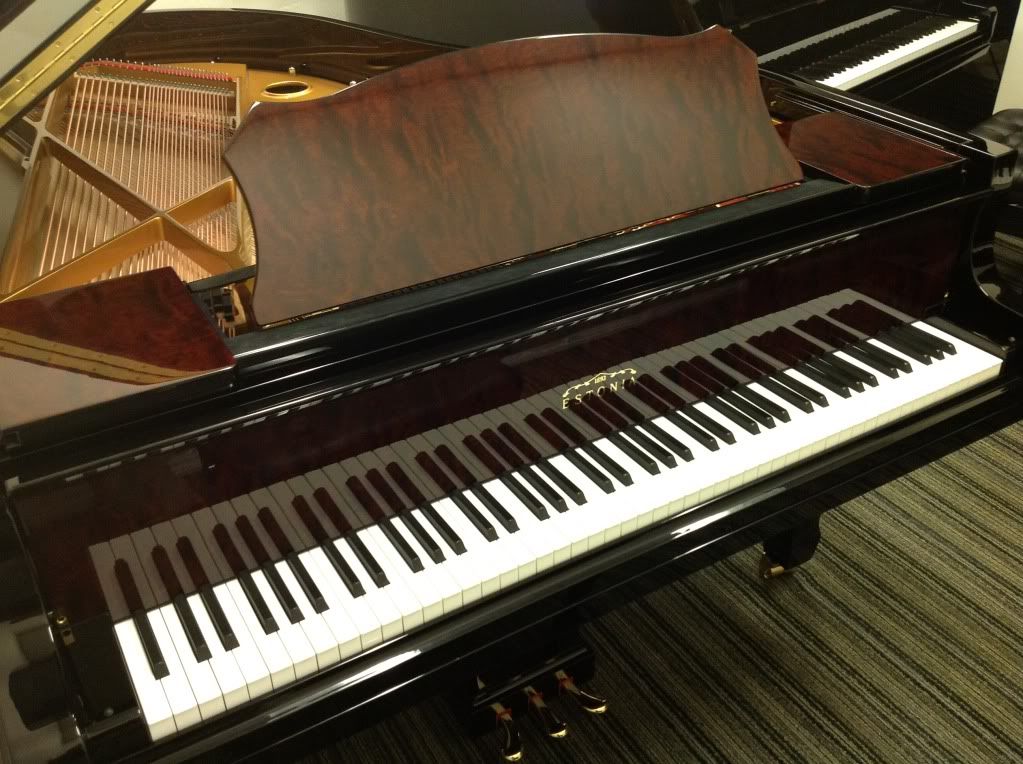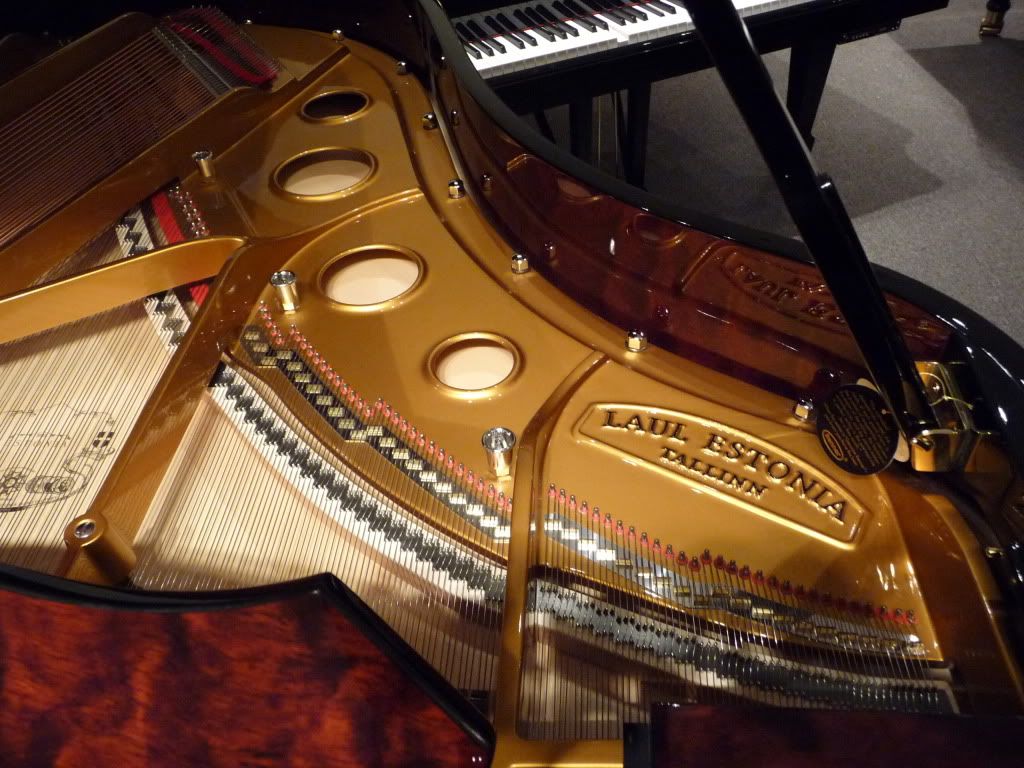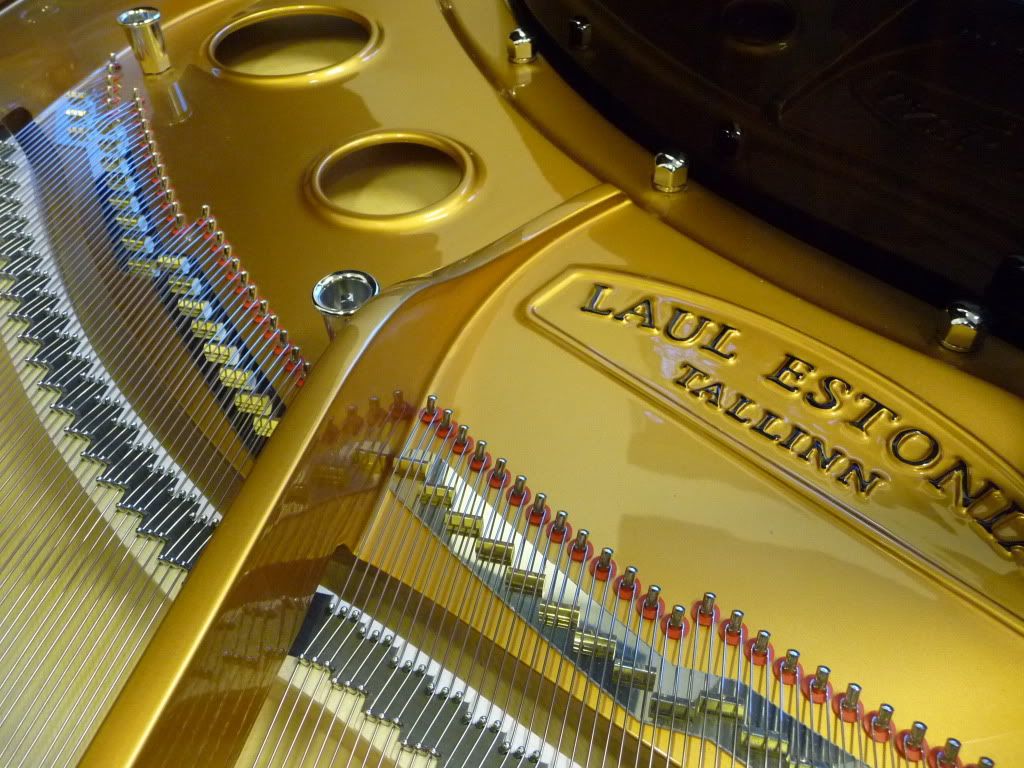 25110 Bernwood Dr. #102, Bonita Springs, FL 34135 between Fort Myers & Naples
Please Call 239-206-4541 for Hours
 Email:   This e-mail address is being protected from spambots. You need JavaScript enabled to view it